Mu Online Season 19 opening 17.November
Mu Online Season 19 is opening 17.November
Server is opening at 17.November with Mu Online Season 19 Part 1, Grow Lancer renewal! Grown Lancer had less skills comared to other classes, which made her difficult to level up in mu online worlds. As well as new weapons, sets and map to conquer!
Share event: Share this img post on yout timeline, tag 3 friends in comment section and like our page! Send your account name in PM to get 1500 Wcoins!
New Combat power system has been aplied to Grow lancer build to boost attack power, to do so, Strenght and Agility must be used in season 19!
New apocalypse weapons for all classes
10th mastery items - Lighning set
New map - Tomenta Island from 1280 level with mobs: Storm Guard, Storm Reaper, Storm Field, map drops Lightning items
New muun - Grow lancer
Mater level from incresed 1550 to 1600
5th evolution quest for all classes
Guide quest with rewards, boxes, ruud, zen VIDEO
Daily Moster soul quests, Wcoin rewards
Mu Online Server settings:
Fast leveling x5000 experience
Reset system, get character to 32000 stat poins on each power, stats after reset burns, and move to lorencia
Hight attack speeds
Each reset reward, random jewel in gremory case +10Wcoins +10 Goblin Points
Reset command /reset in game, reward 10Wcoins +10Goblin Points
Wing Vouncher Rewards for reaching resets
Rewards for daily activity in website

/startergift To get gift: Bless of Light and Panda pet!
New map Tomenta Island
This is a story before the birth of Elbeland.
Due to Lemuria's attack, Elbe was destroyed and the Elbeland people fled to the huge island right above Tormenta Island, which was absorbing the energy of Tormenta Island, which emits powerful energy.
The Elbeland people hastily protected the huge island with Iruha's veil to prevent Lemuria's attack.
Level to entry: 1280
Drops: Excellent Lightning Items
Drops: Apocalypse Chaos Combination Amulet Fragment


Season 19 server is opening this winter! Follow our FB page for news and updates!
10th Mastery Armor - Lightning Items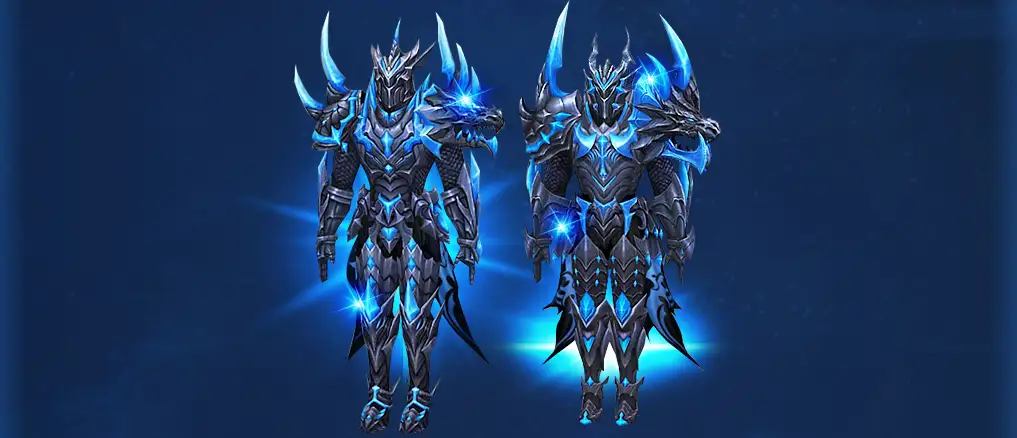 9th Mastery Wepons - Mu Online Apocalypse weapons

New skills Grow Lancer: Oversting Needs 1470 agility

New skill Grow Lancer: Wild Breath - A strong flame rotates arround charcater, needs 1020+ strenght

Renewed skills: Breche Can attack 6monsters max

Renewed skill: Wrath now can be cancled with button

Mu Online season 19 5th class evolutions
Darkness Wizard
Ignition Night
Royal Elf
Endless Summoner
Duple Knight
Force Empire
Bloody Fighter
Arcane Lancer
Infinity Rune Wizard
Rogue Slayer
Magnus Gun Crusher
Glory Wizard
Battle Mage
Phantom Pain Night
Published by Admin 08/09/2023