Lightning Items
Mastery Armor Lightning
10th Mastery Armor - Primeval Lightning
Armor classification
class
helm
Armor
pants
Gloves
Boots
Dark knight
○
○
○
○
○
Dark Wizard
○
○
○
○
○
Elf
○
○
○
○
○
Summoner
○
○
○
○
○
Magic Gladiator
X
○
○
○
○
Dark lord
○
○
○
○
○
Rage Fighter
○
○
○
X
○
Grow Lancer
○
○
○
○
○
Rune Wizard
○
○
○
○
○
Slayer
○
○
○
○
○
Gun crusher
○
○
○
○
○
White wizard
○
○
○
○
○
Lemuria
○
○
○
○
○
Illusion Kight
○
○
○
○
○
Ancient Lightning Set Upgrade New Combination Material – Lightning Soul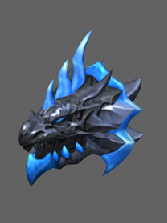 - This is a new combination material 'Lightning Soul' to upgrade Apocalypse set items.
- The 'Lightning Soul' item can be purchased from NPC James in Elveland using 50000 Ruud.
How to create Ancient Lightning Set
- The Primordial Lightning Set items can be upgraded using +11 level/16 option enhanced Apocalypse armor items and combination material items.
- When upgrading to the Primordial Lightning Set item, the wearing class, attachment part, luck option, and all stat options are maintained.
[Primordial Lightning Set Armor - Combination Settings]
upgrade item
Mastery Combination Materials
jewelry materials
probability of success
combination result
Level 11 (Option 16)
Red Flame Apocalypse
Set Armor
Lightning's Spirit
30 Blessing Jewels,
30 Soul Jewels,
1 Chaos Jewel,
1 Creation Jewel
100%
Level 0 (0 options)
Primordial Lightning
Set Armor
[Luck, all stat
options fixed]
Lightningh Mastery Armor Details
Dark Knight Lightning Item
Ancient Lightning Night Set (Wearing Conditions: Level 1,500 or higher)
division
helm
Armor
pants
Boots
request force
781
933
844
739
Requires Agility
240
287
256
224
defense
539
562
552
538
set options
2Set
3Sets
4Sets
Mastery skill attack power increased
Mastery power increased
Double damage probability +18%
mastery attack power increase
Mastery Critical damage increase
Mastery Excellent damage increase
Ignore enemy defense +9%
Mastery All stats increase
Mastery Basic defense increase
Critical damage probability increase +20%
Excellent damage probability increase +20%
Triple damage probability +14%
Mastery Maximum life increase
Mastery damage reduction
Mastery Increased reinforcement skill damage
Ancient Lightning Knight Set (Faith) (Wearing Conditions: Level 1,500 or higher)
division
helm
Armor
pants
Boots
Requires Agility
125
135
130
114
energy requirement
755
769
473
459
defense
559
582
572
558
set options
2Set
3Sets
4Sets
Mastery skill attack power increase
stamina increase +440
Double damage probability +18%,
defense increase +300
Critical damage probability increase +50%
Excellent damage probability increase +50%
Solid protection – Increase party member attack power/magic power +320
Mastery Increase all stats
Mastery Increase basic defense
Solid protection – Increase HP conversion rate
Solid protection – Increase shield defense
Triple damage probability +11%
Increases mastery maximum life,
decreases mastery damage,
increases mastery enhancement skill damage
Dark Wizard Lightning Item
Ancient Lightning Wizard Set (Wearing Conditions: Level 1,500 or higher)
division
helm
Armor
pants
Gloves
request force
240
261
251
193
Requires Agility
93
98
83
77
defense
518
527
524
513
set options
2Set
3Sets
4Sets
Mastery skill attack power increased
Mastery energy increased
Double damage probability +18%
mastery magic power increase
Mastery Critical damage increase
Mastery Excellent damage increase
Ignore enemy defense +9%
Mastery All stats increase
Mastery Basic defense increase
Critical damage probability increase +20%
Excellent damage probability increase +20%
Triple damage probability +14%
Mastery Maximum life increase
Mastery damage reduction
Mastery Increased reinforcement skill damage
Elf Lightning Item
Primordial Lightning Elf Set (Attack Type) (Wearing Conditions: Level 1,500 or higher)
division
helm
Armor
pants
Gloves
request force
198
224
209
182
Requires Agility
413
476
440
377
defense
533
540
536
525
set options
2Set
3Sets
4Sets
Mastery skill attack power increase
Mastery agility increase
Double damage probability +18%
mastery attack power increase
Mastery Critical damage increase
Mastery Excellent damage increase
Ignore enemy defense +9%
Mastery All stats increase
Mastery Basic defense increase
Critical damage probability increase +20%
Excellent damage probability increase +20%
Triple damage probability +14%
Mastery Maximum life increase
Mastery damage reduction
Mastery Increased reinforcement skill damage
Primordial Lightning Elf Set (Support Type) (Wearing Conditions: Level 1,500 or higher)
division
helm
Armor
pants
Gloves
request force
83
93
88
83
Requires Agility
161
167
161
151
energy requirement
1,063
1,098
1,070
1,056
defense
451
459
452
441
set options
2Set
3Sets
4Sets
Mastery Energy Increase
Defense Enhancement Enhancement+63%
Increased attack power +63%,
defense power increased +51% when equipped with a shield
Bless enhancement +80
Defense increase +300
Maximum life increase +610
Mastery all stats increase
Mastery basic defense increase
Mastery maximum life increase
Mastery damage reduction
Mastery enhancement skill damage increase
Magic Gladiator Lightning Item
Ancient Lightning Magic Set (Knight Type) (Wearing Conditions: Level 1,500 or higher)
division
Armor
pants
Gloves
Boots
request force
770
734
623
671
Requires Agility
324
314
266
282
defense
561
537
530
536
set options
2Set
3Sets
4Sets
Mastery skill attack power increased
Mastery power increased
Double damage probability +18%
mastery attack power increase
Mastery Critical damage increase
Mastery Excellent damage increase
Ignore enemy defense +9%
Mastery All stats increase
Mastery Basic defense increase
Critical damage probability increase +20%
Excellent damage probability increase +20%
Triple damage probability +14%
Mastery Maximum life increase
Mastery damage reduction
Mastery Increased reinforcement skill damage
Ancient Lightning Magic Set (Mage type) (Wearing conditions: Level 1,500 or higher)
division
Armor
pants
Gloves
Boots
request force
203
193
177
182
Requires Agility
188
177
161
167
energy requirement
1,119
1,091
1,077
1,056
defense
558
532
527
531
set options
2Set
3Sets
4Sets
Mastery skill attack power increased
Mastery energy increased
Double damage probability +18%
mastery magic power increase
Mastery Critical damage increase
Mastery Excellent damage increase
Ignore enemy defense +9%
Mastery All stats increase
Mastery Basic defense increase
Critical damage probability increase +20%
Excellent damage probability increase +20%
Triple damage probability +14%
Mastery Maximum life increase
Mastery damage reduction
Mastery Increased reinforcement skill damage
Dark Lord Lightning Item
Ancient Lightning Rod Set (Wearing Conditions: Level 1,500 or higher)
division
helm
Armor
pants
Gloves
request force
329
361
340
282
Requires Agility
98
109
104
88
defense
516
537
524
513
set options
2Set
3Sets
4Sets
Mastery skill attack power increased
Mastery power increased
Double damage probability +18%
mastery attack power increase
Mastery Critical damage increase
Mastery Excellent damage increase
Ignore enemy defense +9%
Mastery All stats increase
Mastery Basic defense increase
Critical damage probability increase +20%
Excellent damage probability increase +20%
Triple damage probability +14%
Mastery Maximum life increase
Mastery damage reduction
Mastery Increased reinforcement skill damage
Summoner Lightning Item
Primordial Lightning Summoner Set (Wearing Conditions: Level 1,500 or higher)
division
helm
Armor
pants
Gloves
request force
198
219
209
151
Requires Agility
77
88
83
46
defense
520
532
524
512
set options
2Set
3Sets
4Sets
Mastery skill attack power increased
Mastery energy increased
Double damage probability +18%
Mastery magic power/curse power increase
Mastery Critical damage increase
Mastery Excellent damage increase
Ignore enemy defense +9%
Mastery All stats increase
Mastery Basic defense increase
Critical damage probability increase +20%
Excellent damage probability increase +20%
Triple damage probability +14%
Mastery Maximum life increase
Mastery damage reduction
Mastery Increased reinforcement skill damage
Rage Fighter Lightning Item
Ancient Lightning Fighter Set (Wearing Conditions: Level 1,500 or higher)
division
helm
Armor
pants
Boots
request force
392
455
419
366
defense
514
542
531
520
set options
2Set
3Sets
4Sets
Mastery skill attack power increased
Mastery power increased
Double damage probability +18%
mastery attack power increase
Mastery Critical damage increase
Mastery Excellent damage increase
Ignore enemy defense +9%
Mastery All stats increase
Mastery Basic defense increase
Critical damage probability increase +20%
Excellent damage probability increase +20%
Triple damage probability +14%
Mastery Maximum life increase
Mastery damage reduction
Mastery Increased reinforcement skill damage
Grow Lancer Lightning Item
Ancient Lightning Lancer Set (Wearing Conditions: Level 1,500 or higher)
division
helm
Armor
pants
Gloves
request force
340
361
350
298
Requires Agility
340
361
350
298
defense
510
521
518
511
set options
2Set
3Sets
4Sets
Mastery skill attack power increased
Mastery power increased
Double damage probability +18%
mastery attack power increase
Mastery Critical damage increase
Mastery Excellent damage increase
Ignore enemy defense +9%
Mastery All stats increase
Mastery Basic defense increase
Critical damage probability increase +20%
Excellent damage probability increase +20%
Triple damage probability +14%
Mastery Maximum life increase
Mastery damage reduction
Mastery Increased reinforcement skill damage
Rune Wizard Lightning Item
Ancient Lightning Rune Wizard Set (Wearing Conditions: Level 1,500 or higher)
division
helm
Armor
pants
Gloves
request force
209
230
219
161
Requires Agility
88
93
88
72
energy requirement
867
895
881
839
defense
524
532
529
519
set options
2Set
3Sets
4Sets
Mastery skill attack power increased
Mastery energy increased
Double damage probability +18%
mastery magic power increase
Mastery Critical damage increase
Mastery Excellent damage increase
Ignore enemy defense +9%
Mastery All stats increase
Mastery Basic defense increase
Critical damage probability increase +20%
Excellent damage probability increase +20%
Triple damage probability +14%
Mastery Maximum life increase
Mastery damage reduction
Mastery Increased reinforcement skill damage
Slayer Lightning Item
Ancient Lightning Slayer Set (Wearing Conditions: Level 1,500 or higher)
division
helm
Armor
pants
Gloves
request force
240
287
256
219
Requires Agility
781
933
844
707
defense
543
557
548
524
set options
2Set
3Sets
4Sets
Mastery skill attack power increased
Mastery power increased
Double damage probability +18%
mastery attack power increase
Mastery Critical damage increase
Mastery Excellent damage increase
Ignore enemy defense +9%
Mastery All stats increase
Mastery Basic defense increase
Critical damage probability increase +20%
Excellent damage probability increase +20%
Triple damage probability +14%
Mastery Maximum life increase
Mastery damage reduction
Mastery Increased reinforcement skill damage
Guncrusher Lightning Item
Primordial Lightning Guncrusher Set (Wearing Conditions: Level 1,500 or higher)
division
helm
Armor
pants
Boots
request force
324
335
314
293
Requires Agility
272
282
261
240
energy requirement
804
818
790
762
defense
514
532
526
521
set options
2Set
3Sets
4Sets
Mastery skill attack power increased
Mastery energy increased
Double damage probability +18%
mastery magic power increase
Mastery Critical damage increase
Mastery Excellent damage increase
Ignore enemy defense +9%
Mastery All stats increase
Mastery Basic defense increase
Critical damage probability increase +20%
Excellent damage probability increase +20%
Triple damage probability +14%
Mastery Maximum life increase
Mastery damage reduction
Mastery Increased reinforcement skill damage
White Wizard Lightning Item
Primordial Lightning White Wizard Set (Wearing conditions: Level 1,500 or higher)
division
helm
Armor
pants
Gloves
request force
240
261
251
193
Requires Agility
93
98
93
77
energy requirement
776
790
762
741
defense
529
533
525
528
set options
2Set
3Sets
4Sets
Mastery skill attack power increased
Mastery energy increased
Double damage probability +18%
mastery magic power increase
Mastery Critical damage increase
Mastery Excellent damage increase
Ignore enemy defense +9%
Mastery All stats increase
Mastery Basic defense increase
Critical damage probability increase +20%
Excellent damage probability increase +20%
Triple damage probability +14%
Mastery Maximum life increase
Mastery damage reduction
Mastery Increased reinforcement skill damage
Mage Lemria Lightning Item
Primordial Lightning Mage Set (Wearing Conditions: Level 1,500 or higher)
division
helm
Armor
pants
Gloves
request force
193
214
203
146
Requires Agility
62
72
67
46
energy requirement
762
776
748
720
defense
532
528
527
537
set options
2Set
3Sets
4Sets
Mastery skill attack power increased
Mastery energy increased
Double damage probability +18%
mastery magic power increase
Mastery Critical damage increase
Mastery Excellent damage increase
Ignore enemy defense +9%
Mastery All stats increase
Mastery Basic defense increase
Critical damage probability increase +20%
Excellent damage probability increase +20%
Triple damage probability +14%
Mastery Maximum life increase
Mastery damage reduction
Mastery Increased reinforcement skill damage
Illusion Knight Lightning Item
Ancient Lightning Slayer Set (Wearing Conditions: Level 1,500 or higher)
division
helm
Armor
pants
Gloves
request force
256
298
272
230
Requires Agility
755
912
833
697
defense
547
562
538
517
set options
2Set
3Sets
4Sets
Mastery skill attack power increased
Mastery power increased
Double damage probability +18%
mastery attack power increase
Mastery Critical damage increase
Mastery Excellent damage increase
Ignore enemy defense +9%
Mastery All stats increase
Mastery Basic defense increase
Critical damage probability increase +20%
Excellent damage probability increase +20%
Triple damage probability +14%
Mastery Maximum life increase
Mastery damage reduction
Mastery Increased reinforcement skill damage
Season 19 Part 1 Grow lancer, Tuesday, September 19, 2023
Published by Admin 08.09.2023